For More information please contact Lindsay at 250-981-1213 or info@pgcos.ca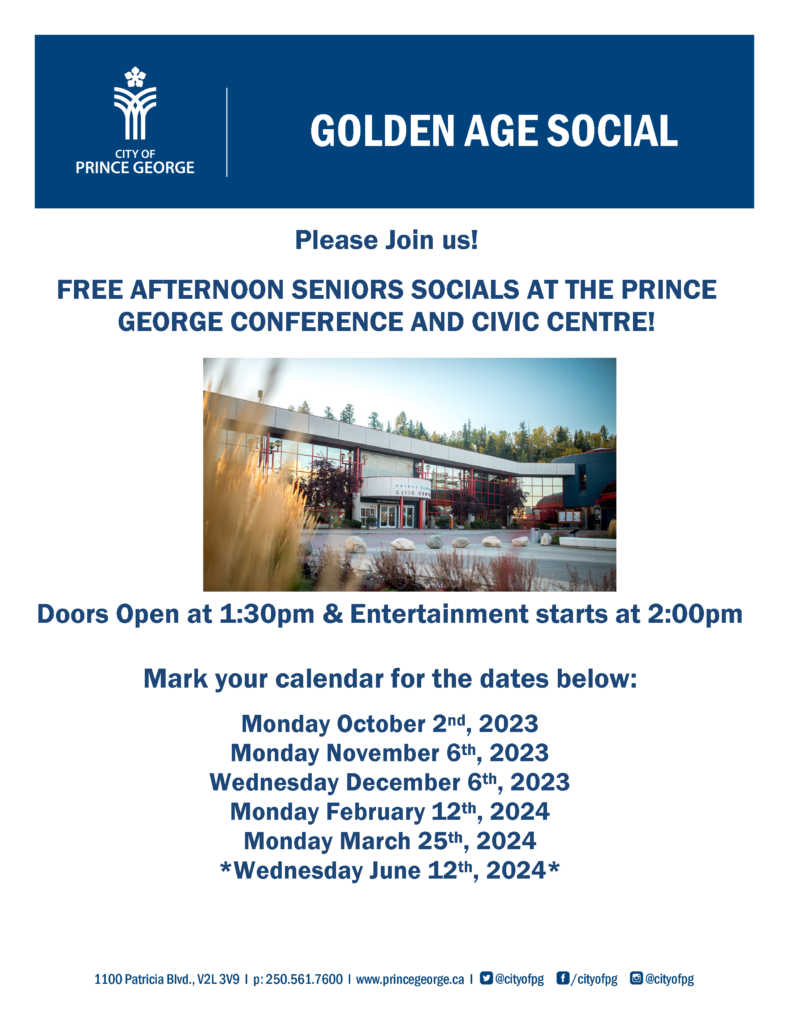 The Golden Age Socials are a local tradition stretching back several decades, and are held one afternoon each month October through March. PGCOS, in partnership with the City of Prince George and the PG Civic Centre, is very proud to coordinate these events during the long cold winter months.
These socials are opportunities for local seniors to come out and enjoy live entertainment and delicious refreshments provided by various host groups. Around 200 seniors attend each Golden Age Social.
For more information, or to reserve a table for your group, call 250 564 5888.