CHRISTMAS HAMPERS
Each December, PGCOS provides close to 100 grocery and gift hampers to low-income and isolated seniors.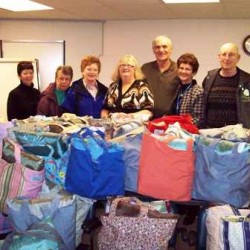 Through the generosity of multiple community donors who provide non-perishable foods, funds to purchase foods, and gifts, each hamper recipient receives either a turkey or ham along with all the trimmings for a festive meal, as well as a substantial bag of groceries for the lean month following Christmas and several personal gifts.
Each year, our office staff is extremely touched by Prince George's generosity, as well as by the energy and dedication of all the Christmas Elves who help sort, wrap, prepare and deliver hampers.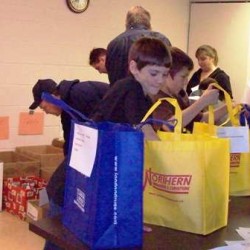 For more information about Christmas Hampers or about being a 2012 Christmas Elf, contact PGCOS at 250 564 5888 or info.pgcos@gmail.com
Donations for Christmas Hampers are gratefully accepted throughout November and early December.